GARDENING 101
2017-05-13 @ 09:00

-

2017-05-14 @ 16:30

$300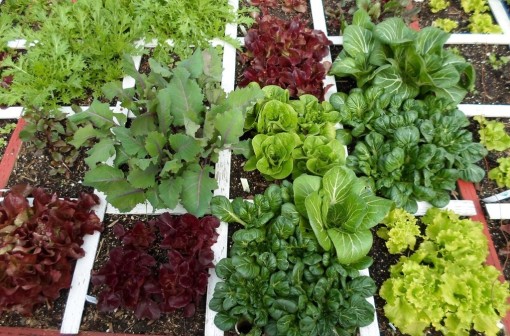 An intensive 2-day workshop for anyone who wants an efficient, productive and organized garden. This practical weekend workshop will be an intensive blend of class sessions where students will first learn the why and how of efficient garden design, followed by practical hands-on sessions applying what they just learned.
What you will learn:
How to maximize your yields and minimize your work growing organic veg
How to build raised beds, coldframes, a herb spiral, and a HugelKulture mound
How to put together an efficient, low maintenance and organized garden that lasts
How to start growing using the headache free method of "Square foot gardening"
About Food & Venue:
Get prepared for delicious, home made, "feel good" food. We will start the morning with coffee, tea and a delectable snack. After a morning of using your brain be prepared for a lunch to remember. With full stomachs and minds we will lastly offer you a selection of tea in the afternoon. Be nourished and inspired to learn all the more!
All of this incredible goodness will be offered to you from the St. Albert Grain Elevator Parks indoor classroom, which you will find below the renovated train station. Nearby you have gorgeous walking trails, a food forest to explore, and a site rich in history and character.
Schedule:
-Arrive Saturday, May 13, @ 8:45am for Tea/coffee & Orientation
-The course finishes on Sunday, May 14, @ 4:30pm after Certification.
-The schedule for both days is as follows:
8:45-9am – Coffee/tea and Welcome
9am – 10:30am – 1st Class session
10:30am – 10:45am – 15 min Break with refreshments
10:45am – 12:15pm – 2nd Class session
12:15pm – 1:15pm – 60 min Lunch Break
1:15pm – 2:45pm – 3rd Class Session
2:45pm – 3:00pm – 15 min Break with refreshments
3:00pm – 4:30pm – 4th class Session