Thanks for checking out our page about all of the amazing permaculture-related things going on in the Edmonton area! Please keep checking back as we add more and more resources and information.
If you'd like to be in the loop about new things happening, please take a moment to join our newsletter.
Cool initiatives we'd like to highlight:
Jasper Place High School Permaculture Program: A talented teacher turned permaculture designer integrates permaculture into a local high school, with tremendous results including an aquaponics project!
Operation Fruit Rescue Edmonton: Volunteers pick unwanted fruit around the city and bring it home for themselves and local charities!
Local food luminary Kevin Kossowan has written his own amazing introduction. He's an amazing Edmonton local food blogger and filmmaker. His website is here.
Permaculture Design Consultants
Do you want to regenerate your land, create healthy habitat and grow organic food?  A permaculture design consultant will collaborate with you to create a design for your home which maximizes your garden's productivity, functionality and sustainability. Whether you want to 'blitz' your yard with members from our network or transition your yard at your own pace, please consult the following directory for a consultant.
Consultant Directory
If you are a permaculture designer and would like to be added to our directory, please contact us.
The following people have submitted their information for this listing. They are arranged in order that they were sent to us. Edmonton Permaculture does not screen for accuracy. The user is fully responsible for the connections made.
Wild Green Garden Consulting
Claudia Bolli, www.wildgreen.ca, [email protected]
Claudia offers permaculture design with a focus on edible and natural landscapes, site consultations and workshops. Claudia is a nature lover, gardener and teacher. Her education includes a Diploma in Biological Sciences, a Permaculture Design Certificate, Organic Master Gardener and Master Naturalist training, and workshops and hands-on work with The Urban Farmer.
Kenton Zerbin
[email protected], 587-988-8714
Bach. of Education, Certified Permaculture Teacher, International Teacher and Consultant
Website at www. kzpermaculture.ca & Permaculture Profile at https://permacultureglobal.org/users/4432-kenton-zerbin
Kenton offers down to earth Permaculture Education and Consultation. He emphasizes productive, efficient and resilient permaculture design with a focus on connecting manageable design elements in a meaningful manner for both rural and urban living.
As a consultant Kenton's strengths include educating clients and mentoring them, finding creative solutions for space restrictions, problem resolution, and reducing work while maximizing yields. He is experienced in advising and conducting small-medium sized earthworks, creating water capturing systems, composting systems, gardens, food forests and providing consulting advise for housing solutions. Kenton does site consultations, presentations, and workshops upon appointment.
Genesis Permaculture
Michael Victoria Moore
Genesis Permaculture, Landscaping & Regenerative Design
www.genesispermaculture.com
403.923.5090
Michael Victoria Moore is a permaculture designer, painter, sculptor and community organizer. She is the owner of Genesis Permaculture, Landscaping and Regenerative Design, a permaculture design/consulting business operating in Alberta.
Michael conducts both rural and urban site development consultations throughout Alberta. As a teacher, she has facilitated numerous workshops and courses on rainwater harvesting, food forestry, micro-climates, soil microbiology, and regenerative living.
First Nations Community Development:
Introduction to Permaculture - John D'Or Prairie, a First Nations settlement within the John D'Or Prairie 215 Indian reserve in northern Alberta
Food Forest & Community garden design and implementation - Ermineskin Cree Nation, central Alberta.
Inner City Community Development City of Calgary:
Designer for the containR Permaculture Garden & Demonstration site, Sunnyside Calgary
President, Edmonton Permaculture Guild (Current)
President Permaculture Calgary Guild (Past)
Spruce Permaculture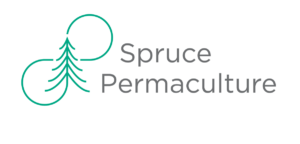 Kaz Haykowsky
Grow food not lawns with Spruce Permaculture this season!
Spruce Permaculture is an urban food consulting and permaculture landscaping company based in Edmonton, Alberta. It is our vision to help households produce more of their own food sustainably and to design regenerative home systems for food, water, waste and soil that blend beauty and productivity.
We offer comprehensive Permaculture landscaping consultations, mentorship, education, design and installation services in-house. We design and manage indoor food systems such as hydroponics, aeroponics and aquaponics. We teach sessions and workshops on vermicomposting, food forestry, indoor agriculture and more.
We also work with MacEwan university to manage and develop their on-campus hydroponic, aeroponic and aquaponic food production systems.
Earth Legacy Inc.
Contact: Arinna Grittani, 780 - 628 - 4343, www.earthlegacy.net
Sustainability Consulting and landscape design.
Earth Legacy provides:
On-site consultations which will save you time and money!
Full landscape design services as well as complete installations of landscape projects.
Do it yourself guidance and project management.  We can help you to create your own design or build your landscape.  Our experience and expertise will ensure a successful completion and avoid costly mistakes.
Talks and workshops tailored to your needs.
The founder of Earth Legacy Inc. Arinna Grittani, is dedicated to saving the planet and has chosen the field of landscaping and permaculture as her way of making a difference. She has been in the landscaping field since 2002 and has completed the Landscape Architectural Technology diploma program at NAIT.  She has completed a PDC in Mexico with Andrew Jones and Penny Livingston, and another in Edmonton with Ron Berezan and Javan Bernakevitch. She also has extensive knowledge of sustainable systems and technology and has connections to experts in these fields.
The Earth Legacy team has other very talented designers from the NAIT program as well as a PhD biologist and organic gardener with over 30 years' experience.
Nature's Design
Sarah Duiker, www.foodisfree.com, [email protected], 587-988-7492
Nature's design provides eco-friendly lawn clean up, permaculture design, and design installation services.
Sarah has over 24 years' of experience in construction, specializing in Project Planning for the last eight. She also has a Permaculture Design Certificate and over four year's experience growing organic produce on her urban lot. She is dedicated to educating others on how to live a healthier, more sustainable and compassionate lifestyle.